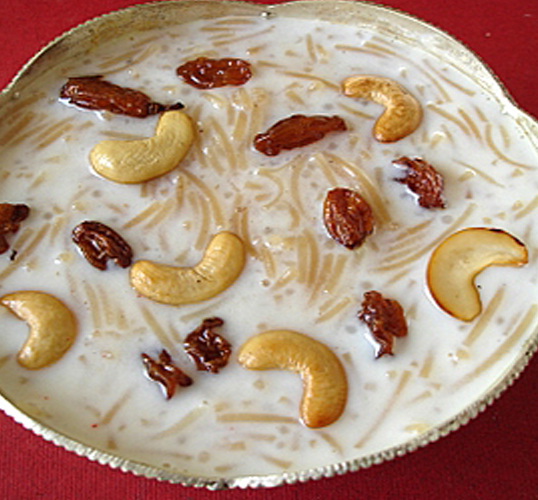 No south Indian festival is complete without the presence of the mouth-watering Semiya Payasam. This tasty dessert can be made quite easily and quickly.
Ingredients
3/4 cup vermicelli
1/2 cup sugar
1/8 tsp green cardamom powder
Few strands of saffron
500 ml milk
200 ml water
2 tsp ghee
Cashew nuts and raisins
Method
Fry the cashews and raisins in ghee till golden and keep it aside.
Add Vermicelli to a pan and roast on a low flame till it becomes light golden.
Add milk and water to the pan and maintain a low or medium flame till the vermicelli is fully cooked.
Add sugar and cardamom powder. Cook for 3 to 5 mins on a low flame for the semiya payasam to thicken.
Garnish with fried nuts and raisins.