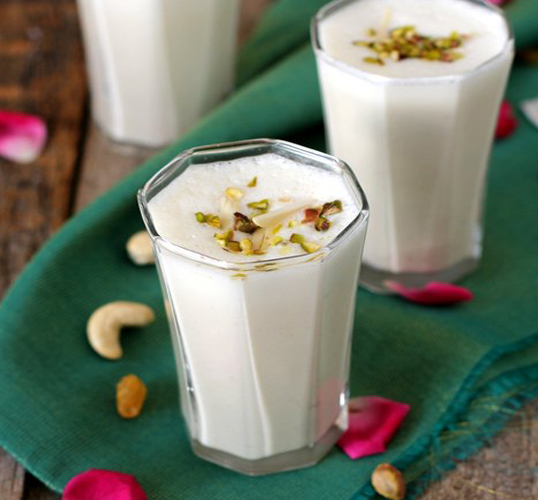 Dry fruits Milkshake is a quick healthy drink for anyone who wants a quick boost of energy.
Ingredients
1/4 cup almonds
1/4 cup pistachios
1/4 cup cashews
1/4 cup raisins
7-8 dates, chopped
2-3 dried figs, chopped
Few saffron strands
2.5 cups of milk
Sugar
Method
Blend all the dry fruits in 1/2 cup milk.
Add sugar and milk.
Blend it well.
Refrigerate it for an hour or add ice cubes and serve it.
More dry fruits can be used to garnish the drink.